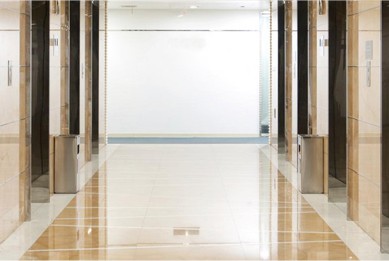 Express MRL 18
Capacity 33 persons (2500 kg)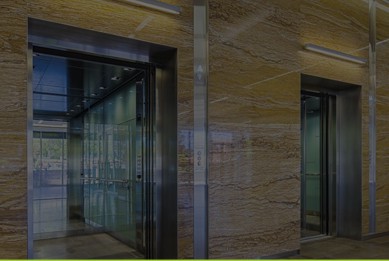 Express MRL 16
Capacity 21 persons (1600 kg)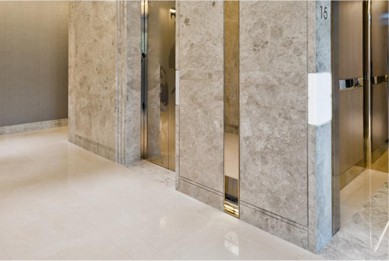 Express MRL 15
Capacity 13 persons (1000 kg)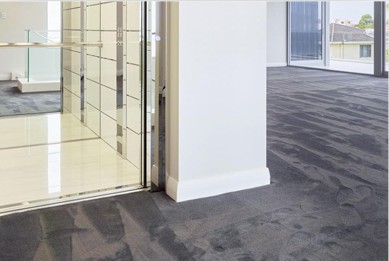 Express MRL 10
Capacity 8 persons (630 kg)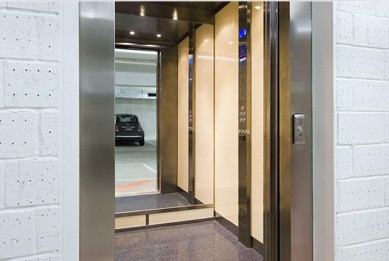 Sprint
Capacity 33 persons (2500 kg)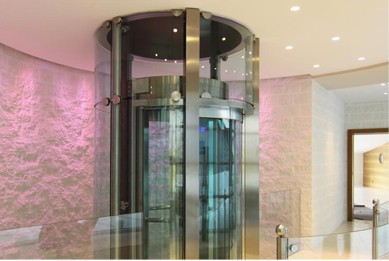 Panoramic
Complete customisation circular, block & abstract panoramic
commercial lifts services
Grant Elevators supply, install and maintain a wide range of commercial lifts to keep your business moving.
With more than 3,000 completed projects under our belt, including high profile installations in WA and further afield, Grant Elevators are the leaders in commercial lifts.
Our services include commercial lift installation in new buildings, lift upgrades and modernisation, servicing and repairs, ongoing maintenance, and lift breakdown support.
No matter your space or requirements we will find a lift solution that works. With sleek modern interiors and a silky-smooth ride, our lifts are guaranteed to impress in every commercial building.
Mixed use and shopping centres
Mixed use facilities require bespoke solutions to ensure the various storefronts, dining venues, offices and residences are catered for. Grant Elevators bring an innovative approach to these projects based on more than half a century of experience.
Our stylish commercial lifts move seamlessly between floors, catering for commercial and residential visitors alike.
Contemporary office buildings
In large modern offices the lifts may be one of the most frequently used amenities. There is almost nothing more frustrating for Perth office workers than needing to rush home or to a meeting, only to find the lifts are broken or full to the brim.
Grant Elevators design, install and service Perth's most reliable office lifts with maximum capacities from 8 to 33 people, so space and downtime is never an issue.
Schools and universities
An increasing number of Perth primary and secondary schools are utilising lifts to optimise space. For our education clients, safety and ease of use are the primary concerns as the elevators will be used by people of all ages and abilities.
Grant Elevators are also specialists in elevator installations for older premises. Our solutions seamlessly blend a modern update in to a beautiful old building.
Dumbwaiters
Dumbwaiters provide an innovative solution for homes, restaurants, hotels and commercial kitchens. Where space is at a premium in the kitchen a dumbwaiter allows rapid and safe transport of food, drinks, groceries and dishes between floors.
Each of the Manwell dumbwaiters Grant Elevators install in Perth is customised to suit the needs and space restrictions of the venue.
We supply a range of commercial and residential dumbwaiters for different applications.
With a huge weightbearing capacity from 30 to 100kg in a small space, dumbwaiters are a smart addition to modern food service. Grant Elevators can customise your dumbwaiter with removable shelving, multiple doors and a self-supporting steel tower.
Made from strong steel components, the smooth motion and loadbearing capacity of our dumbwaiters will make life a breeze at home or in any commercial kitchen. The finished product is unobtrusive and endlessly helpful, making it your best accomplice in the kitchen.
Innovating Luxury
Over more than 50 years in the business, Grant Elevators have developed a hard-earned reputation as Perth's premier elevator specialists.
From luxury residential elevators to high-capacity commercial lifts, mobility lifts and dumbwaiters, our experienced team provide a fully tailored end-to-end solution to suit your needs. Why not browse our range of lifts for inspiration?
We pride ourselves on supplying and servicing the most reliable lifts in Perth including home lifts that are guaranteed to impress.
Whether you are considering adding a lift to an existing home or facility, or seeking advice for a new build, Grant Elevators are here to help. Plus we offer maintenance and servicing for all our own installations as well as other manufacturers' lifts.
Get in touch today to find out how 50 years of experience can help you find the best solution in home lifts, commercial lifts, mobility lifts and dumbwaiters.
Tailored solutions
With capacities ranging from 8 to 33 people, our range of state-of-the-art commercial lifts provide functional and stylish transport in any commercial environment.
Our range of Express, Sprint, Panoramic and mobility lifts mean we can customise a solution to suit your requirements. All our lifts are complete with the latest control technology and boast the highest safety and environmental standards.
Grant Elevators bring more than 50 years of experience to every project, from multiple lift installations to ongoing service and repairs. Plus, with a fully stocked warehouse and Perth's best service team, we can repair and upgrade all makes of elevator.
office

9-11 Clune Street, Bayswater
WA 6053

DROP email

PO Box 347 Northbridge,
WA 6865
As seen as on