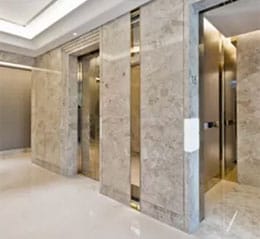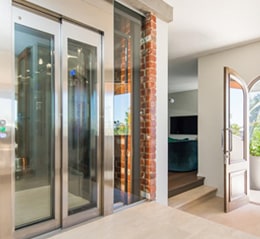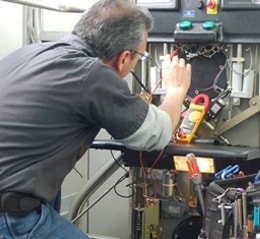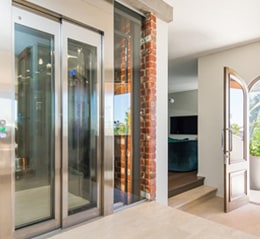 Excellence in Elevators For Over Half A Century
Grant Elevators is a privately-owned Australian company with more than 50 years of experience designing, manufacturing, installing and servicing lifts.
Our portfolio extends well beyond 3,000 completed projects across the residential and commercial sectors. Plus, we are proud to partner with well-known elevator companies to install and service home lifts in Perth through to large-scale commercial projects.
Today you can find our work in high end residential properties, office towers, luxury hotels, universities, airport terminals, aged care homes and apartment buildings, to name a few.
With a pedigree going back four generations in the same family, no other company produces luxury residential elevators and commercial lifts to match ours.
Our commitment is to providing trouble-free operation and industry leading service. Grant Elevators was founded as a family company and we remain true to those roots, despite growing in size to become Perth's premier luxury home and commercial lift company.
We do more than commercial and residential lifts: Grant Elevators are also Perth's preferred company for limited mobility lifts and dumbwaiters, as well as servicing and maintening lifts from other manufacturers to keep our clients up and running without interruption.
Find out more about what we offer below, or get in touch with the team to discuss your requirements directly.
AUSTRALIAN ELEVATOR MANUFACTURERS

Grant Elevators has been owned and managed by four generations of one family. You can trust our six decades' worth of accumulated knowledge, skill and experience.

TECHNICAL CAPACITY

We have a large, well-equipped purpose-built facility where we design lifts and perform all kinds of repair and maintenance work including the fabrication of replacement parts.

PROVEN ABILITY

You'll see our products in buildings as diverse as multi-storey commercial developments, luxury private residences, five-star hotels, universities, hospitals, airport terminals, Government buildings, and apartment developments.

DEPENDABILITY

We always take an active role in planning, site preparation and installation. You can depend on us to deliver quality work on time, in any type of location from a city suburb to a remote regional area.
why grant elevators
Lift Elevators Company
Luxury residential elevators are the ultimate marriage of function and style in modern homes.
Grant Elevators design tailored home lifts for Perth homeowners, installing lifts in existing homes or working with builders to make the elevator a stylish feature in a new home.
Among our outstanding projects we designed and installed luxury residential lifts for the previous HIA Home Of The Year, Appealathon Home, several high-end apartment projects, and numerous aged care homes.
Plus, when you partner with Grant Elevators our industry leading service response times will ensure you or your residents are never left stranded.
High quality provider of elevators, been around the
business for a long time and you can tell how seamless they were to work with through the fit-out process. The finish is impeccable. High quality team
We researched and considered 3 different lift companies for our build in Dalkeith, we decided to go with Grant Elevators although they were the most expensive. Sascha was our main contact person and he was fantastic to deal with. The guys on site were polite and knew what they were doing. We had a scratched door panel which was remade at their factory, and we were happy because it was done just before the home open as a display.
office

9-11 Clune Street, Bayswater
WA 6053

DROP email

PO Box 347 Northbridge,
WA 6865
As seen as on